Busy work days call for easy work day Dinners! This meal may sound time consuming, however I promise you it is not!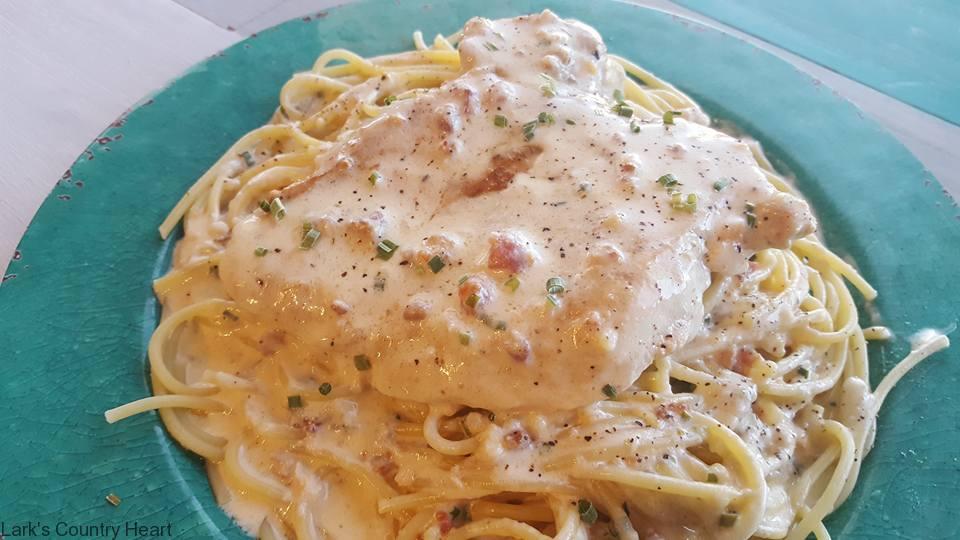 Y'all are going to fall in love with this creamy garlic bacon sauce. It reminds me of a carbonara sauce with out the egg. It has just the right consistency to coat all the chicken and noodles with out that "heaviness feeling".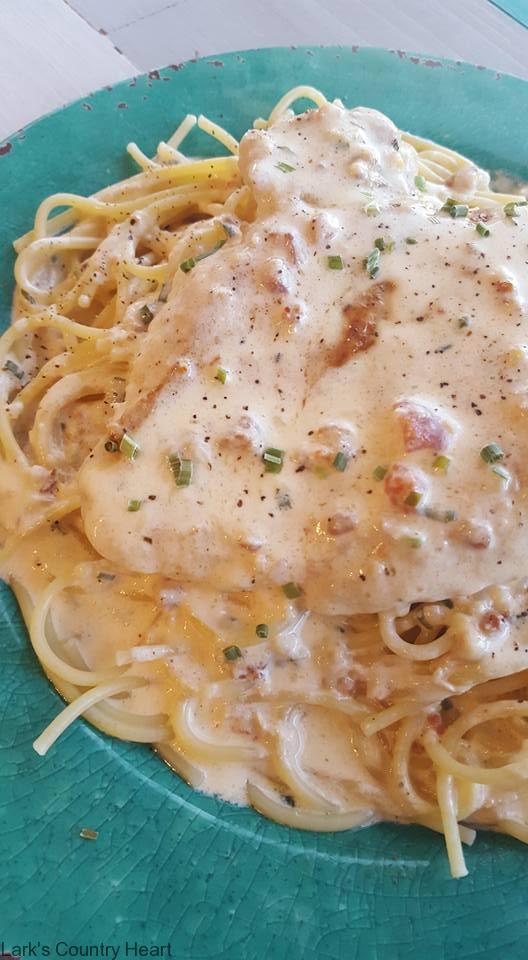 Tuscan Garlic Bacon Chicken
---
3-4 Large Chicken Breast, boneless & skinless~ flattened
3 Tablespoons Olive Oil
3 Tablespoons Butter
1/4 Cup Cooked Bacon Crumbles
1 Tablespoon Garlic, minced
1 1/2 Cup Heavy Cream
2/3 Cup Chicken Broth
1 Cup Parmesan Cheese, grated
1 teaspoon Italian Seasoning
1 1/2 teaspoons Chives
16 oz. Cooked Spaghetti 
Start by heating the olive oil and butter together in a skillet, add Chicken and cook about 5 minutes on each side until crisp and cooked all the way through. Then remove chicken, set aside.  Brown the bacon pieces and minced garlic. Add in remaining ingredients, whisking until it thickens.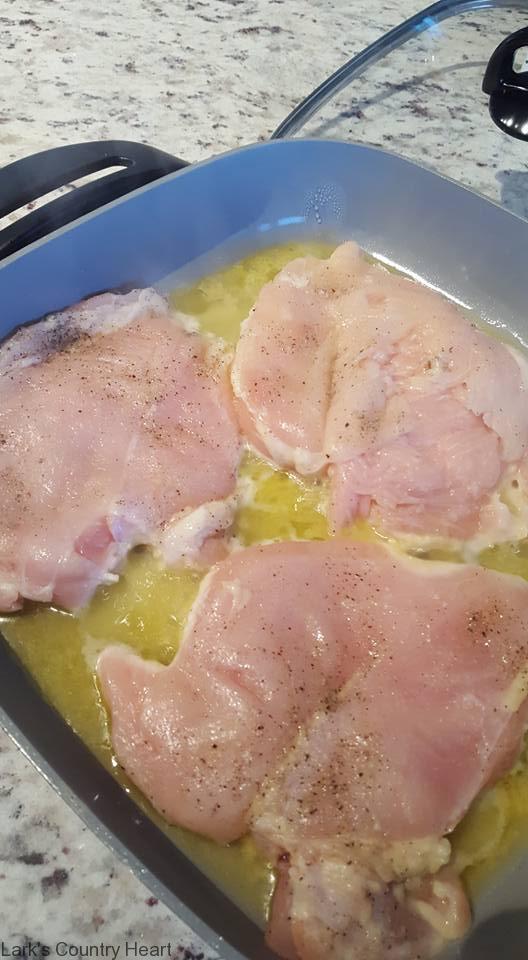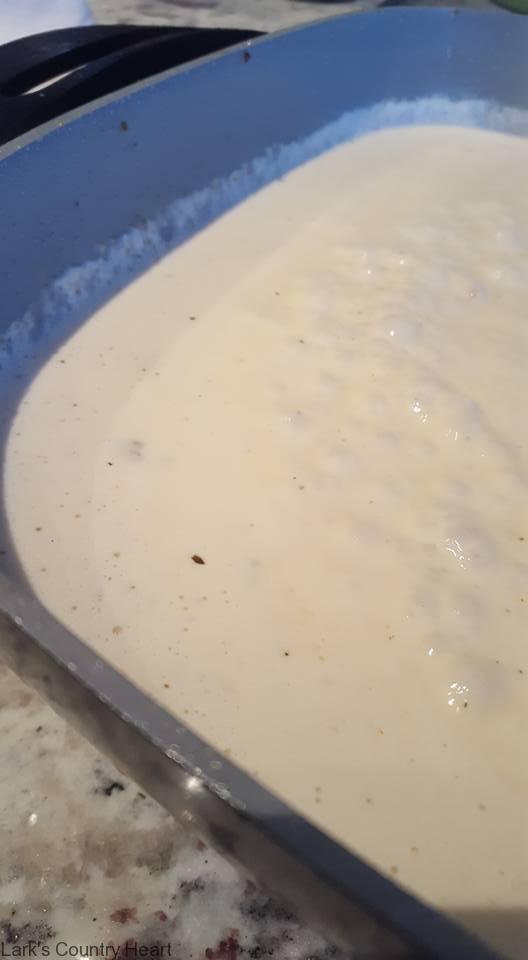 Once the sauce has thickened, place the crisp cooked chicken back into the sauce. Let cook in the sauce about 2 minutes per side.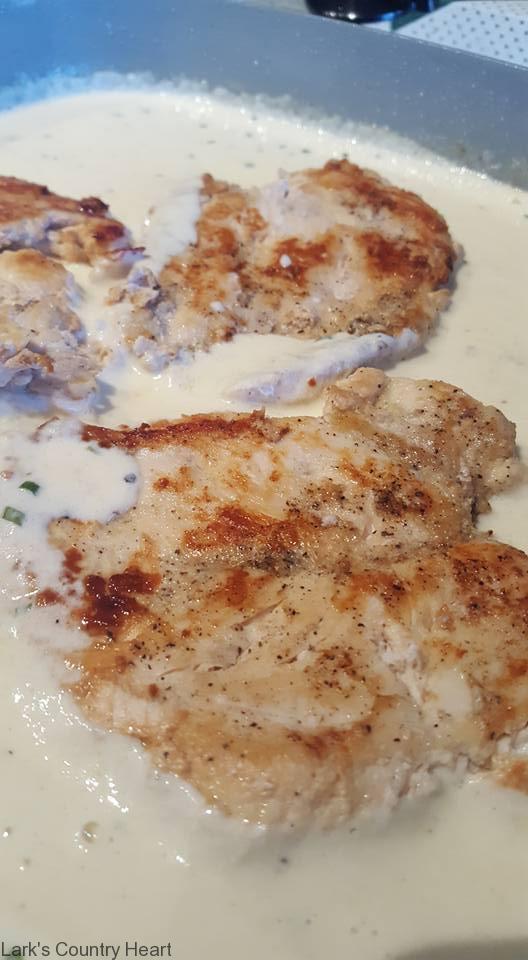 Now its time to serve…. place a serving of cooked spaghetti noodles onto the plate, spoon some of the sauce over top the noodles. Next add a piece of the chicken on top with another spoonful of sauce, garnish with fresh cracked pepper. I like to serve this along side a nice crisp green salad.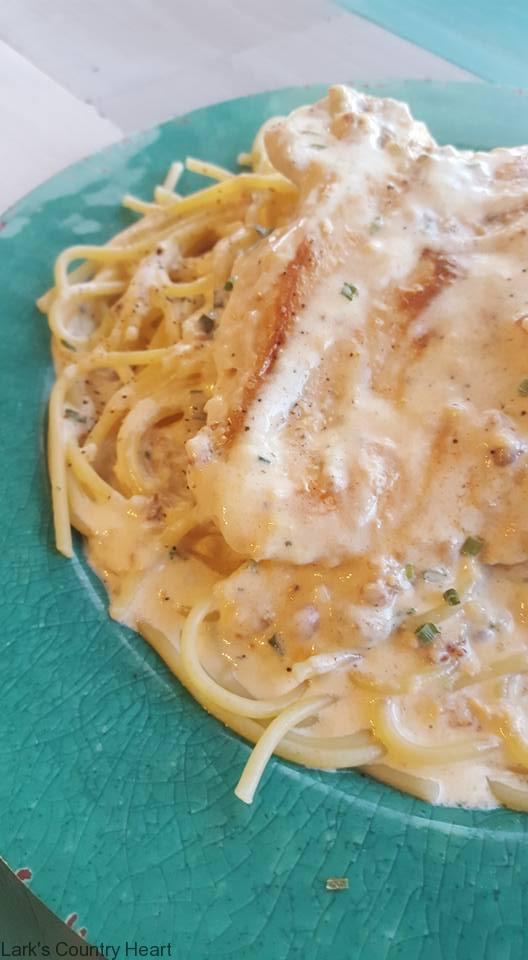 And in no time at all, you've got dinner on the table!
Nailed it! ~ Lark

Print Friendly