When cooler weather finally decides to give us a glimpse here in Nevada,  I break out into my happy dance! I also break out all my comfort food recipes. You know the one's that require a oven to be used. (because in the Summer time in Nevada, I almost NEVER turn my oven on….it just heats up the house even more) So when the weather man said we were going to get a chill in the air, OH HAPPY DAY!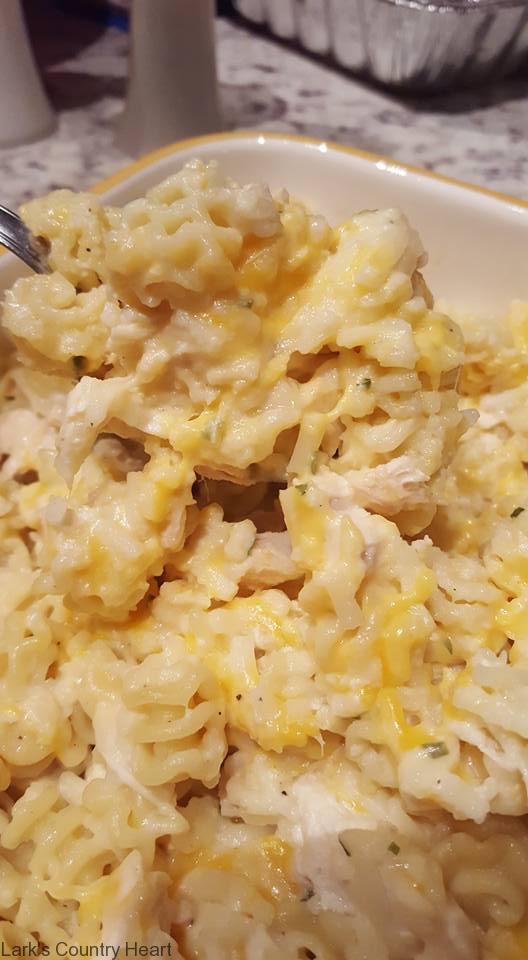 This Cheesey Chicken Mac is simple &  fast to prepare, so you can have it on the table in no time at all. The homemade creamy cheese sauce will make you fall in love with this dish.
---
Cheesey Chicken Mac
2 Cups Cooked Chicken, cubed
1 teaspoon Garlic, minced
1 Tablespoon Chives
4 Cups Cooked Pasta
1/4 Cup Parmesan, fresh grated
1/4 Cup Flour
1/2 teaspoon Garlic Powder
1/2 teaspoon Onion Powder
1/2 teaspoon Pepper
1/2 Cup Butter
1 Cup Sour Cream
1 Cup Milk
3 Cups Italian blend cheese, grated
In a large bowl combine the first five ingredients.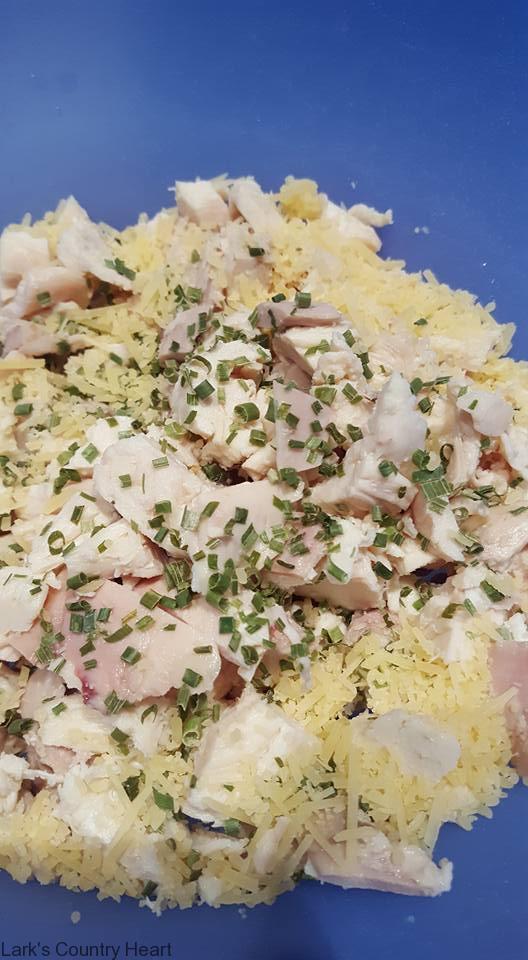 In a sauce pan melt butter, add in flour, garlic & onion powder, pepper . Whisk in flour after butter has begun to brown. Then slowly pour in milk. Next add in sour cream and cheese. Continue whisking until sauce thickens and cheese is melted. Pour over chicken and pasta mixture. Stir until evenly coated, then place into a 9 x 13 pan  and cover with foil. Bake in a 350 degree oven for 25 minutes.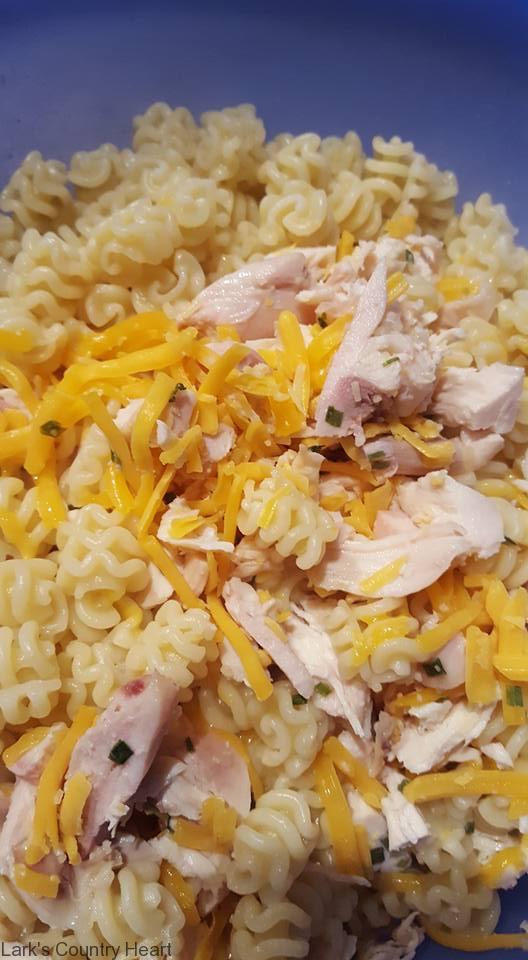 Couldn't be any easier right?! Serve along side a green salad and watch the family dig in!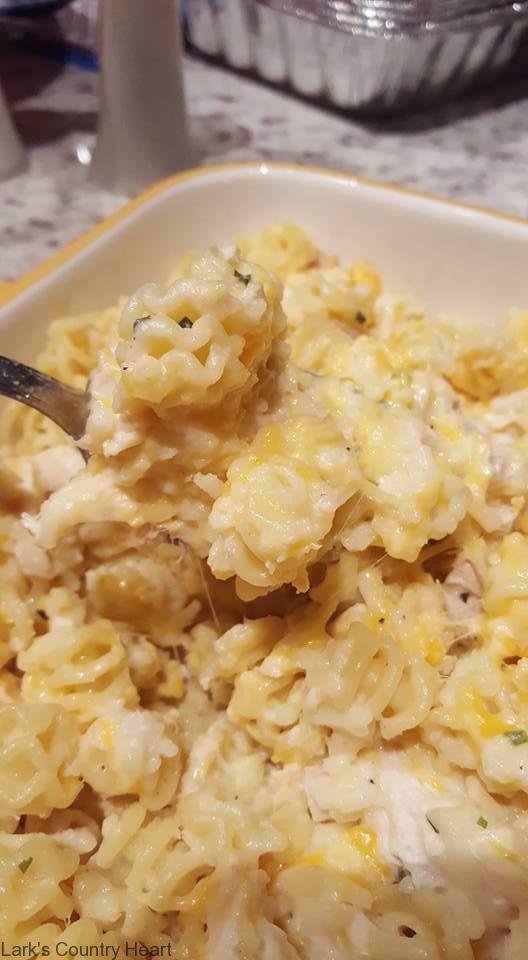 Happy Fall Y'all!
~Lark

Print Friendly