I wanted to share with y'all this very simple, no fail mock Risotto for a while now. And since the holidays are here I thought I had better share it before all the sweet treat post's start. If you are a fan of rice, and mushrooms…this Cowgirl Risotto is for you!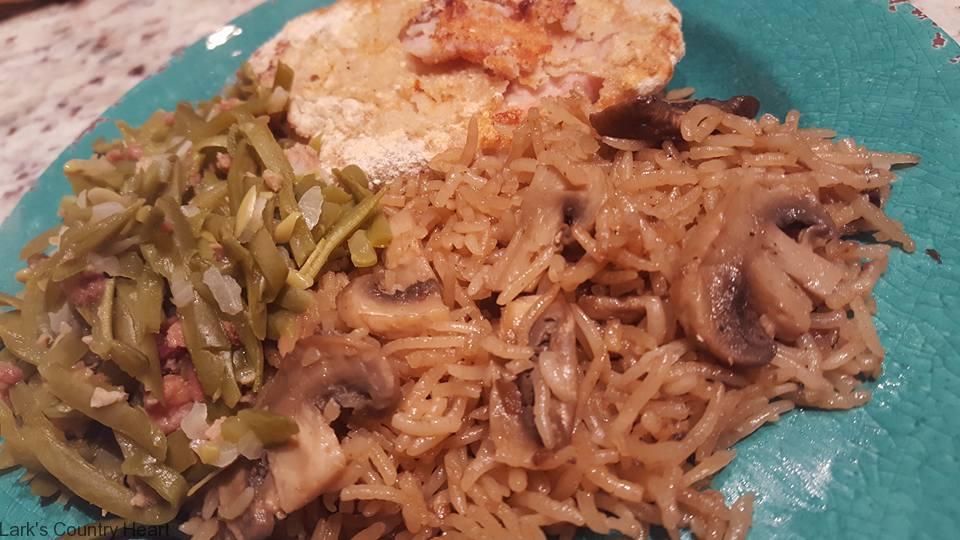 I promise you that is it the easiest fail proof rice recipe you will ever make! And the taste is so bold and comforting, your family will be asking you to make it again and again. With only 6 ingredients it takes no prep time. The only down fall is that it cooks for 1 hour. So make sure you manage your time in order to serve this up hot for a week night dinner. ** It's worth the cooking time!**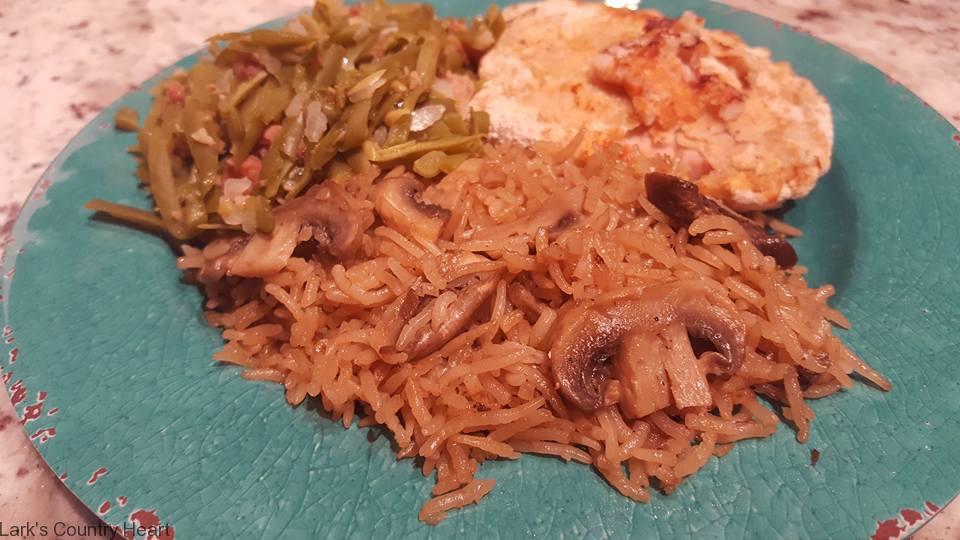 ---
Cowgirl Risotto
---
1 (10.5 oz) Beef Consomme'
1 (10.5 oz) French Onion Soup
1/2 Cup Butter, melted
1/2 teaspoon Pepper
1 1/2 Cups Basmati Rice, uncooked
8 oz. Fresh sliced Mushrooms
Preheat oven to 350 degree's
Lightly grease a 2 quart baking dish. Spread evenly the  rice and mushrooms into the pan. Add in remaining ingredients and gently stir to blend. Cover with foil and bake for 1 hour.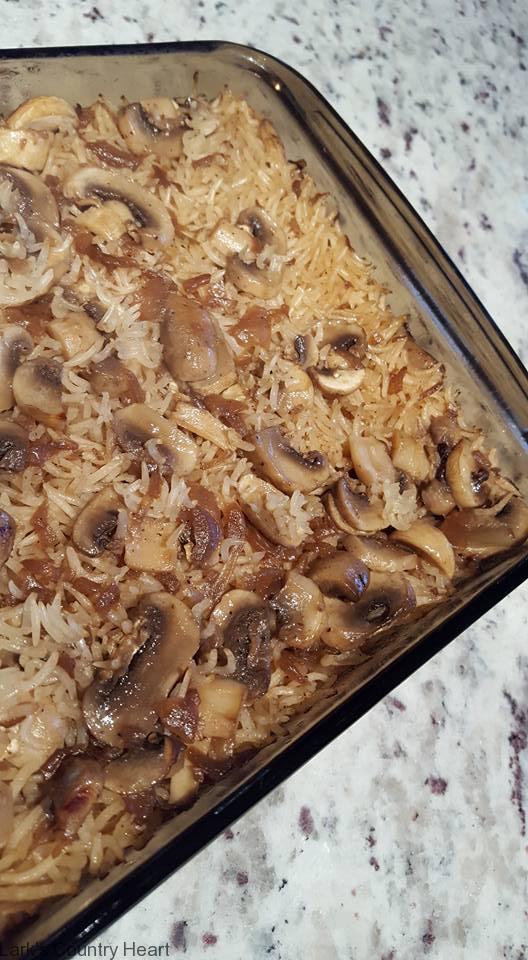 After baking, fluff rice with a fork before serving. And there y'all have Cowgirl Risotto!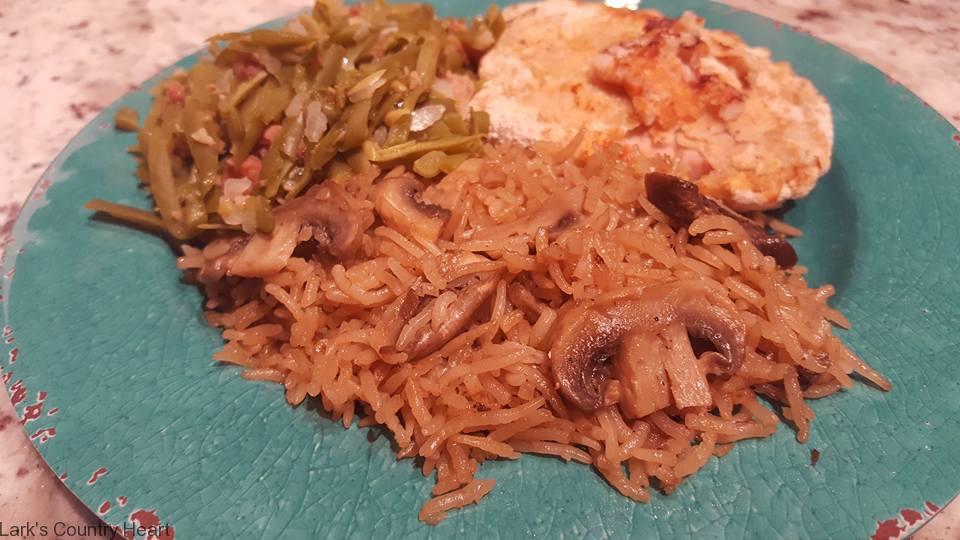 Couldn't be any simpler right? (Thank you to my sweet friend Kim R. for sharing this family favorite with me!)
Homemade is ALWAYS better, ~Lark

Print Friendly