Calling all Meat and Pasta Lovers…. THIS IS YOUR MEAL! I mean with 3 Meats in a sauce…YUM!
Oh and did I forget to mention that is SUPER EASY to make! With the use of bottles sauce, Yes I actually use store bought once in awhile.  (you can easily doctor up store bought sauce with any spice you want. I tend to add more garlic and parsley)  I like to simmer this sauce in a slow cooker for a couple hours. However you can always do this on the stove top as well.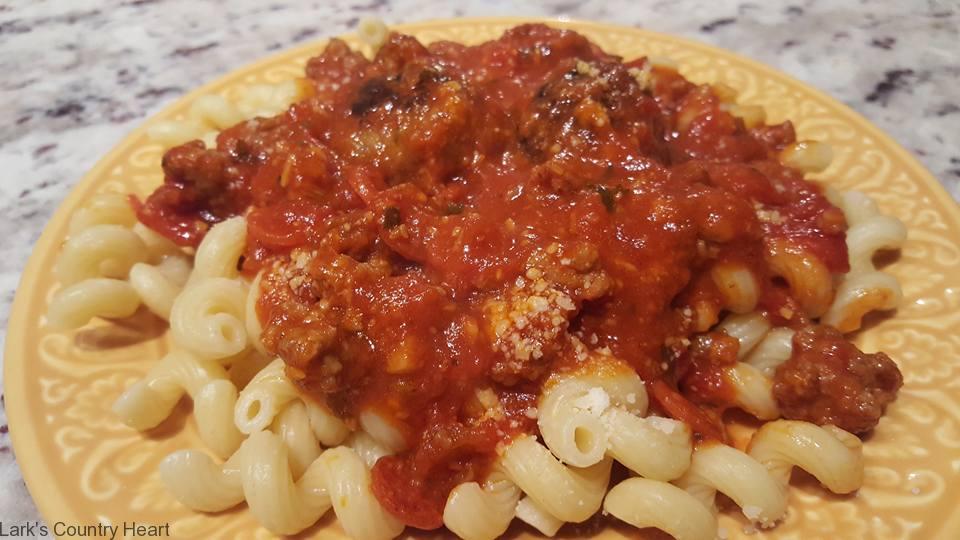 ---
4-MEAT PASTA SAUCE

---
1 1/2 lb. Beef Meatballs
1 lb. Mild Italian Sausage
8 oz. Mini Pepperoni
2 (20 oz.) pasta sauce , your favorite brands
1 Cup Parmesan Cheese
20 Oz. Cooked Pasta
1 (20 oz) Can Diced Tomatoes
Start by browning the meatballs and sausage in a skillet.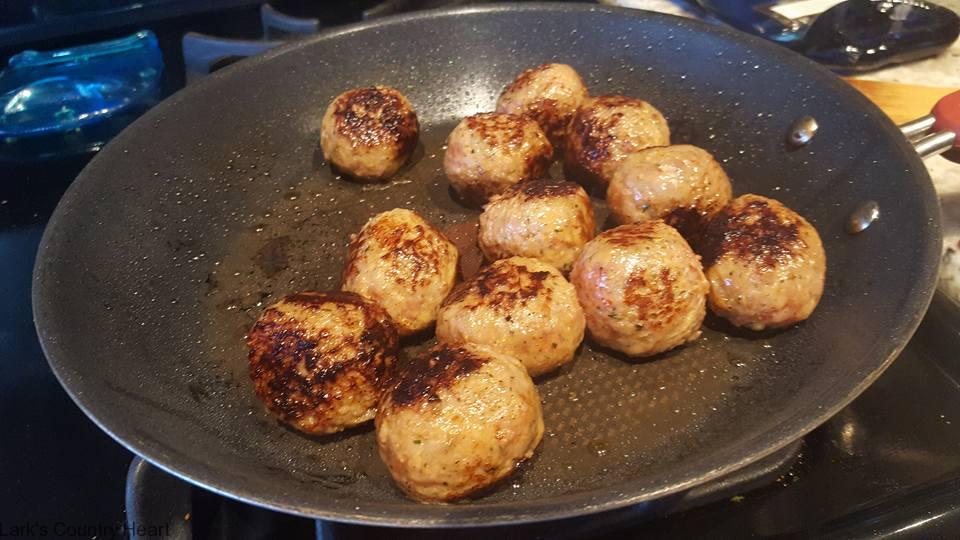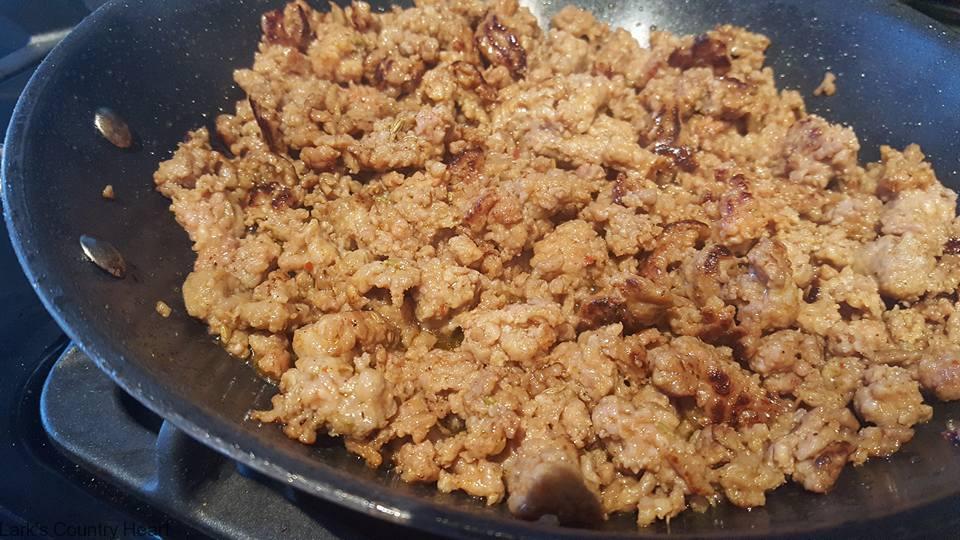 Place meat into slow cooker, add in sauce,parmesan, diced tomatoes, pepperoni and any spices you would like to add.
Stir well, and simmer on low for 2 hours.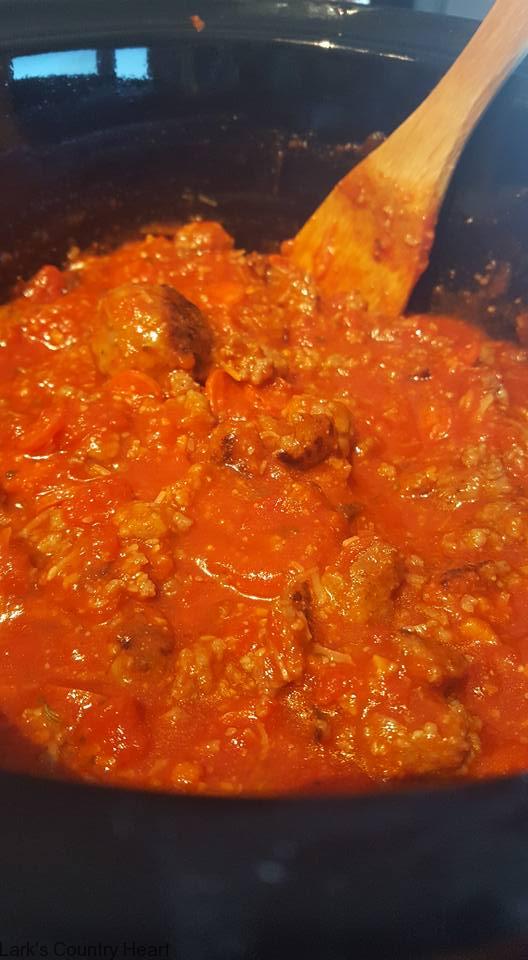 Serve over cooked pasta. This sauce is also very freezer friendly. You can keep in in a plastic seal container for up to 3 months.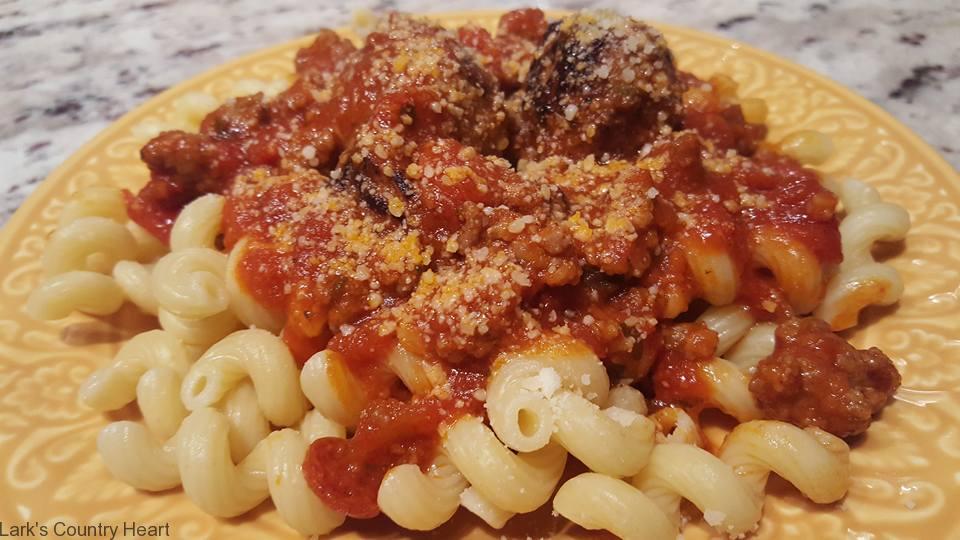 Simple and very filling.
~Lark

Print Friendly