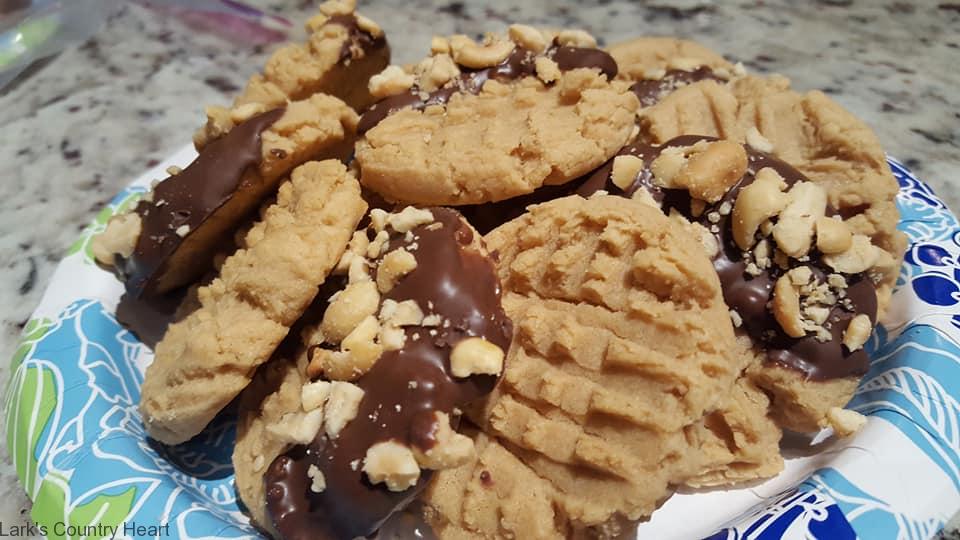 Boy has daily life changed once again… Change is a good thing right?…Seriously though, Just a few months ago my family and I had moved into our New Home. And you know all that goes with moving, packing, unpacking, putting away, moving items around 3-4-5 times, more unpacking. The unpacking part is STILL happening. lol   🙂  Next it was being on the job search. Dont even get me started on how ridiculous it has become to just fill out and hand in an application! EVERYTHING is so impersonal now. Employers are trying to cut down on applications by doing everything online. Well, how do they know who they are really hiring if they never even talk to the person? Anyway…I'll stop there because I could go on for days on just that subject alone.  After being on a daily job search for 3 months,  I finally was hired as a "seasonal" employee at Target in October. (OH HAPPY DAY!) And Yes, I basically pay them to work because I get to see all the new items first and heck who doesnt love Target?! (Since then I was offered a permanent position to stay on at Target which of course I accepted!) Next step into our new journey was seeing our only child enter into the College Education journey.  A very bitter sweet moment.  We added in a 4 year old BullMastive Rescue Dog into the mix and here we are today! Not to mention a few home decor projects, a nosy neighbor, trip to the urgent care, Bingo playing, a New Year and a couple of birthdays. It has been a fast, wild, adventurous, fun ride!  So hopefully Y'all will understand a little bit better as to why the new recipes have been on the back burner. I hope to get a somewhat reasonable blogging schedule back up and running ASAP. 
So what'd y'all say we start right now with my Perfectly Peanut Butter Cookies?!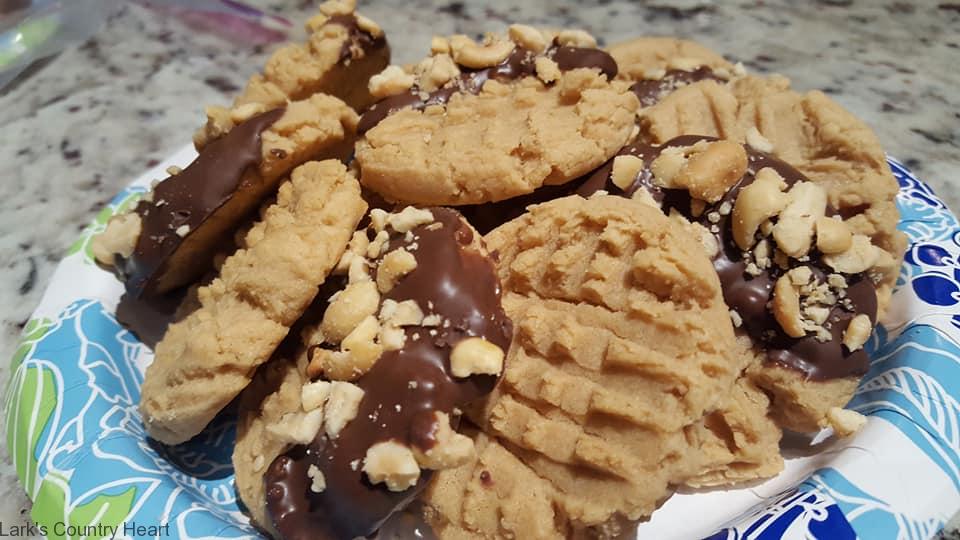 ---
PERFECTLY PEANUT BUTTER COOKIES
---
1 Cup Cream Peanut Butter
1/2 Cup Butter, softened NOT melted
1/2 Cup Sugar
3/4 Cup Brown Sugar
1 Egg
1 teaspoon Vanilla
1 1/2 Cup All Purpose Flour
1 teaspoon Baking Soda
1/4 teaspoon Salt
**Optional~ Chocolate Bark, chopped peanuts
Preheat oven to 350
In a mixing bowl combine the peanut butter, butter, sugars together and blend for 1 minute. Add in the egg and vanilla, mixing again for another minute. Sift the flour, soda and salt directly into the creamed mixture. Mix well until smooth dough forms. You do not want a "sticky" dough. So if you feel it is "sticky" add in another 1/4 cup of flour.  Some like to chill the dough for 30 minutes before shaping and baking….there is no need for you to do that with this soft dough. It holds its shape and stays soft! Place a parchment paper onto a baking sheet that has been lightly greased.  Go ahead and shape into balls, flatten with a fork and bake for 9 -10 minutes. ** If you want to "doll" them up a bit with melted chocolate bark and chopped peanuts, you can do that after the cookies have cooled completely.  It only takes a few extra minutes, but makes a world of difference.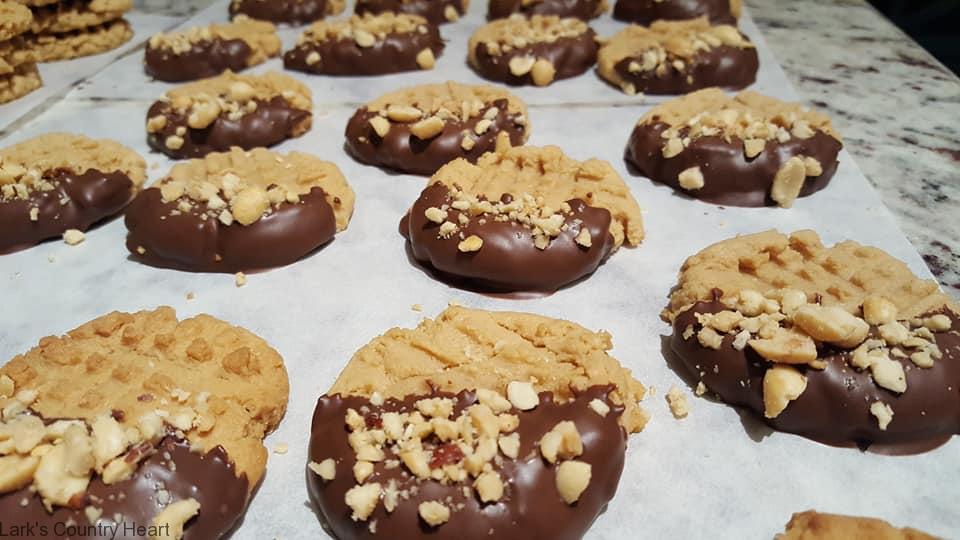 Life goes by quickly. No matter how crazy it might be at any given time, embrace the journey. Wonderful moments and memories are made from such times. Dont forget that the people in our lives are worth more than the items in our lives. Take a minute to breath, smile and of course BAKE these Perfectly Peanut Butter Cookies.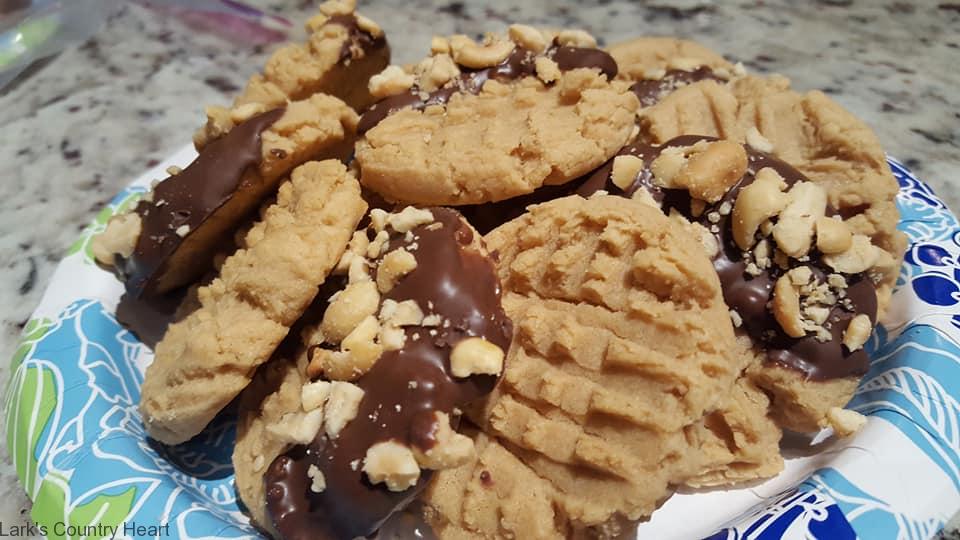 Living the Life!, ~ Lark

Print Friendly