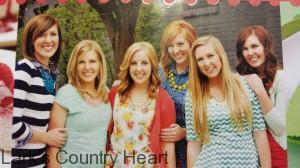 I have been a fan of The Six Sister's Stuff Blog for years now. I think it would be safe to say that they are some of my favorite foodie friends. I have had the privilege of meeting all of the sisters as well as their parents in 2013 when I attended the Build Your Own Blog Conference in Salt Lake City, Ut. which they host.  I can honestly say they are friendly, genuine, and as sweet in person as they come across online!  I enjoyed their first cook book so much that when they announced they were doing another one I couldn't wait to get my hands on a copy! This past February I again attended the BYOB Conference. And what do you know, I was able to talk Larry (the Dad) into letting me purchase 1 of the 25 they had on display. ~I have to admit that I did "bribe" him somewhat….I had made the Sister's some Sugar Cookies to snack on and he was very happy to get some as well. :) He made me promise not to show anyone my copy, no instagraming or posting it on FB. until after the last day of the conference. Of course that night I felt like a spy, while reading through the book in my hotel room. I had already dog-eared several recipes I wanted to try before I was even half way through the book!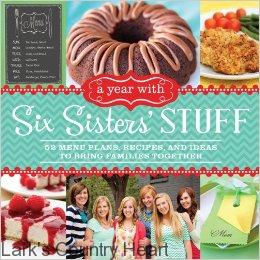 I mean Just LOOK at these…..they are mouth watering!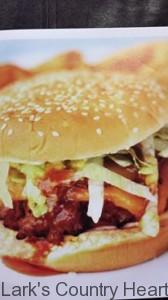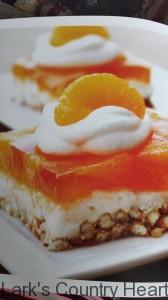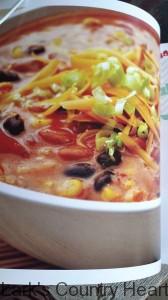 I am confident that no matter what your craving you will be able to find several recipes that you can make and feel satisfied! This cook book makes making a meal easy! The Six Sister's have done all the work by pairing up a main dish, side dish as well as a dessert, making 52 menu plans to choose from. THANK YOU SISTERS! They also throw in some extra's like how to make a cute & easy menu board, ideas for a fun family dinner, dinner conversation starters. I promise you are going to love this book!
What would you say if I told you that you could win your very own copy?

You can earn up to 5 entries to win this cook book. Here is all you need to do: (don't forget to make a comment for each entry you complete)
1.) Like  Lark's Country Heart on Face Book
2.) Follow Lark's Country Heart on Instagram
3.) Follow Lark's Country Heart on Pinterest
4.) Follow Lark's Country Heart on Twitter
5.) Like The Six Sister's Stuff on Face Book 
**The Winner will be announced on April 8th. The Winner has 24 hours to claim their prize, then a new winner will be chosen.
I would like to thank Shadow Mountain, Deseret Book, and the Six Sisters Stuff for asking me to be apart of their Blog Book Tour to share about this fabulous cook book. ~ Lark

Print Friendly